The Dewey's 24 Hour Readathon is fast approaching people! From 8 AM Saturday to 8 AM Sunday, I will be devouring words like a crazy person. Granted, I have a morning shift Saturday at the library and will probably pass out around midnight Sunday because I NEED SLEEP, but that's ok. One of the best things about the Dewey's Readathon is that it's a judgment free zone. You read however much you want for however long you want. My hope is to get through a couple books, but I have a pretty big, varied stack in the hopes of avoiding a reading rut.
I have a couple novels, Nova Ren Suma's
The Walls Around Us
and Katherine Howe's
The Appearance of Annie Van Sinderen
.
I have a short story collection, Shirley Jackson's
The Lottery and Other Stories
, and an essay collection,
When You Are Engulfed in Flames
by David Sedaris. I've started both collections and am loving them so far, plus the shorter format means I can dive in and out of these with relative ease (readathon success is all about strategy, people!).
I also have a couple graphic novels, Scott Snyder's
Wytches
and the second book in John Lewis's
March
trilogy.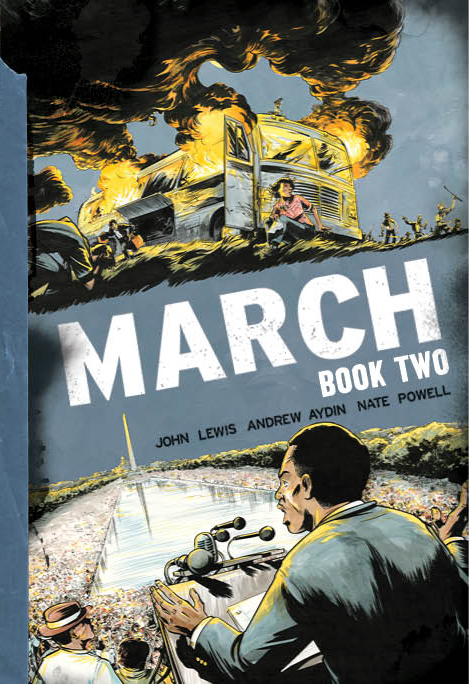 Like I said, I'll be happy to get through a couple of these during the readathon. I'll also try to spend some of my readathon time supporting other bloggers.
Happy thon, everyone!